Our Story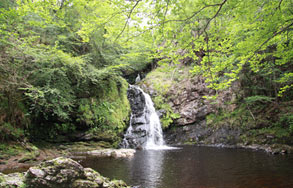 Éirewood was founded by husband and wife team John & Angelina Donoghue in 2011.  Stephen, John's younger brother was brought on board to work alongside John & Angelina and our range of products was finally launched at showcase Ireland in January 2012.
Nestled in the heart of the West of Ireland, on the shores of Lough Corrib, our Master Craftsman John has over twenty years experience working with native Irish Hardwoods influenced by the wealth of history and folklore which is synonymous with Ireland & Stephen with his eye for design is continuously inspired by the sheer beauty of the surroundings countryside – Joyce Country, Connemara, Lough Corrib and Tourmakeady where John & Stephen grew up, to name but a few.
Combining both John & Stephen's skills the results are timeless, functional designs in beautiful materials. We are working on new products all the time so please view our full range, with new additions appearing on a regular basis.
Éirewood is 100% Irish owned and operated. Our workshop and offices are operated from our home in Derry Quay, Cross, Cong, Co Mayo, Ireland.
Video
Éirewood is a Registered Member of the 
Crafts Council of Ireland